Welcome to your Food Club
Vredehoek Slow Food Club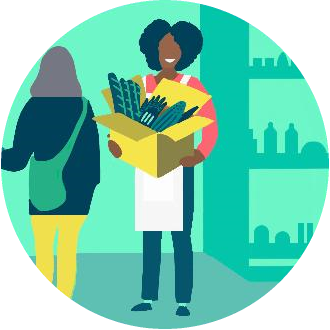 Login
To shop or manage your club, please complete details below.
Not yet signed up?
Contact your Club Host, Jessica Merton, to get involved!
[email protected]
Notice
Please check out our food club dates below for this year.
Full clubs are at month end and include our full range of fresh produce, meat, fish, snacks, breads, cupboard store essentials & household products.
Mini clubs are a mid month to- up of fresh produce such as bread, dairy, oat milk, Santa Annas Nachos (essential!), fruit, veg as well as items that we store in stock: Flour, Olives, Butter, Oat milk, Falafel mix, Honey, Santa Annas & Sheba Feminine range.
Order dates for 2021

Open
Close
Collections
Notes
August 06
August 09
August 11 (Wed)
Mini club
August 13
August 17
August 25 (Wed)
Full club
September 03
September 06
September 08 (Wed)
Mini club
September 10
September 14
September 22 (Wed)
Full club
October 01
October 04
October 06 (Wed)
Mini club
October 15
October 19
October 27 (Wed)
Full club
November 12
November 15
November 17 (Wed)
Mini food club
November 19
November 23
December 01 (Wed)
Last Full club of the year
December 08
December 10
December 15 (Wed)
Mini club
December 13
December 24
January 01 (Sat)